YS-260HAN Telescopic aluminum hand truck
YS-260HAN Telescopic aluminum hand truck
Product Introduction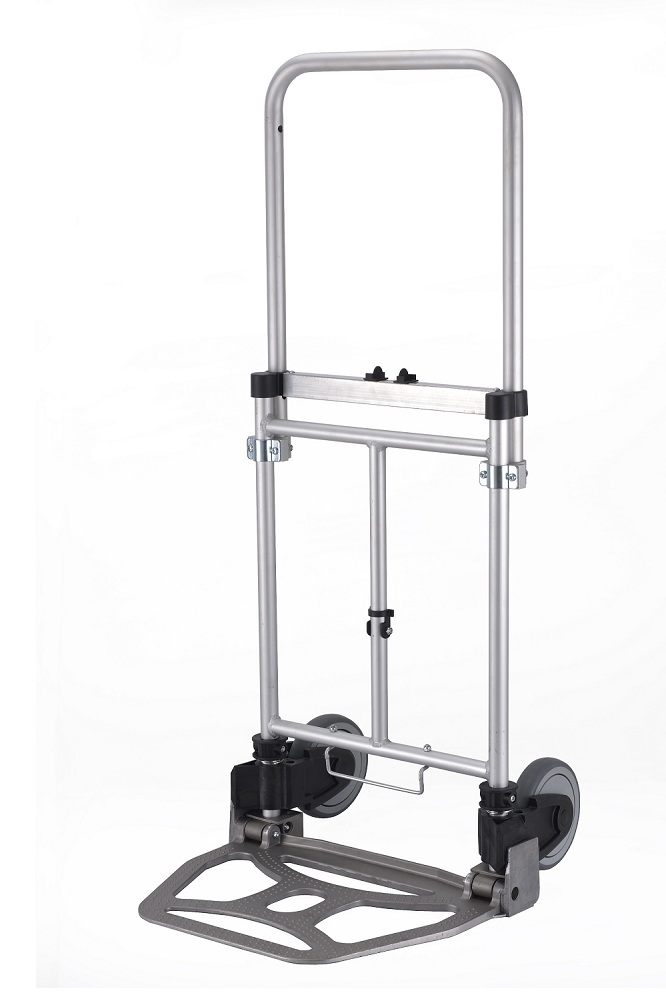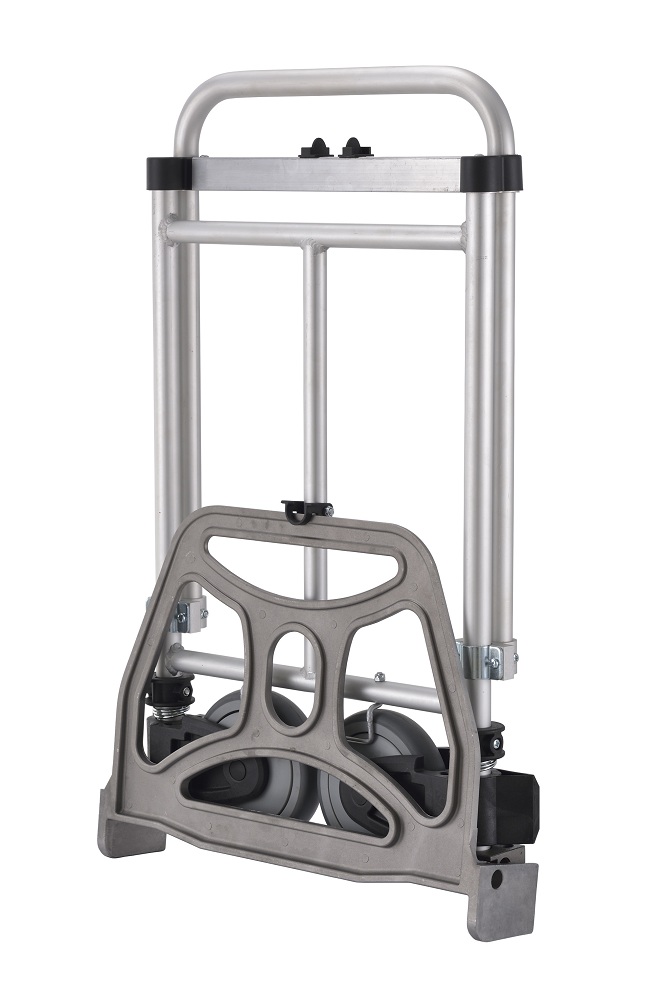 *. Firm aluminum body frameconstruction.
*. Handle up-and-down control –Telescopic Handle.
*. Space saving upright and foldingdesign. Fits into small storage or cartrunks.
*. Retractable wheels for moreconvenient and easy to use.
*. Nose plate: L-450 x W-330 mm
*. Maneuvers easily TPR (thermoplasticrubber) castors with precision ballbearing.
*. Supplied with already installed wheels.